Urban Living Sofa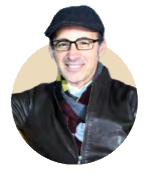 Pietro De Mauro Design Consultant à Urban Living.
Reconnu internationalement, le Designer Italien Pietro de Mauro se spécialise dans la création de meubles inspirés par le style et le design Italien. Des lignes simples et des design fins et subtiles caractérisent cette collection. Avec l'imagination du créateur et sa part de talent, d'audace et d'inventivité, les meubles Urban Living deviennent des pièces exclusives, réellement conçus pour Vous.
Denver Dream Sofa
Featuring bold patterns, complementary colours and cosy seating, the Denver collection makes your living room stand out and imprints a lasting impression.
Price: Rs 59,990
---
Elpaso Exquisite Sofa
El Paso graces living rooms with its cosy cushions and immaculate form. These sofas are very comfortable and provides durable, inviting seating.
Price: Rs 44,990
---
Munich Magic Sofa
Munich's profile is instantly inviting, with its generous seating and casual appearance. The sofa silhouette is upholstered with contrast welting, to create a statement.
Price:
---
Oxford Aura Sofa
This collection exudes a classic touch to homes with earthy tones and paired cushions. The spacious seat base enhance its appeal as a family favourite.
Price: Rs 61,190
---
Vienna Wonder Sofa
Designed with rich fabric and a wide base, the sofas feature button-tufted shelter arms to make a regal statement in any home.
Price: Rs 69,990
---
Chat with our online agents